#Calfmatters survey 2020 highlights focus on biosecurity and disease prevention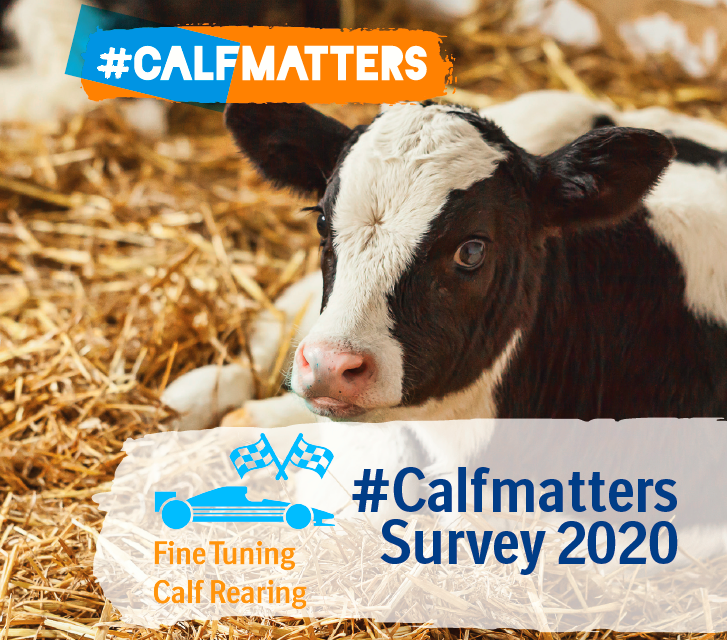 The global Covid-19 pandemic seems to have focussed many cattle producers' minds on biosecurity and disease prevention not only in their own lives, but on-farm too, according to the results of the #Calfmatters 2020 survey. Boehringer Ingelheim Animal Health's Dr Ailsa Milnes, who co-ordinated the survey and analysed the results said:
"When asked what may change on-farm post Covid, the most common response was an increased awareness of biosecurity, with nearly a fifth reporting the need to invest in disease prevention," she explains. "Perhaps the rapid spread of coronavirus around the world demonstrated that preventative measures really are worth taking. Although the Calfmatters survey examined common calf health issues such as scour and pneumonia, the findings suggest that farms are acutely aware of the positive benefits of good biosecurity and disease prevention in all aspects of calf management. Overall, 49% of respondents stated they will be making changes on the farm in the new post-Covid world," Dr Milnes adds.
"Over the last few years, many organisations including milk buyers, AHDB and RUMA have encouraged producers to opt for vaccination to prevent disease and so reduce the amount of antibiotics used for treating sick animals," says Dr Milnes. "The survey asked those producers who had vaccinated calves what benefits they have observed with reduced pneumonia and improved calf health and wellbeing were the two most common responses."
Figure 2: Observed differences between vaccinated and unvaccinated cattle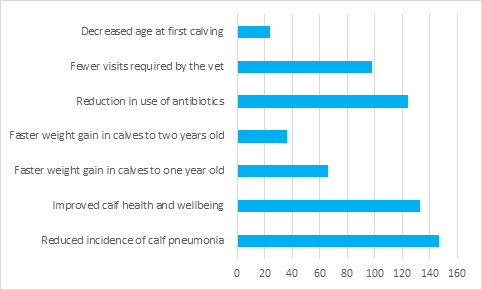 "Producers are seeing the benefits of using vaccination, and the 2020 #Calfmatters survey shows that farmers are increasingly aware of their role in reducing disease, increasing animal health and welfare and in reducing antibiotic use," Dr Milnes remarks. "The results indicate that the use of vaccines is perceived to be related to a reduced need for veterinary intervention and antibiotic use. This all adds up, both in terms of economic costs and also in improved welfare for the calves and the farm staff who look after them. Treating sick animals is not only time consuming and expensive but it is also stressful and demoralising."
The survey also examined other aspects of calf health and wellbeing, including pain management. "It is disappointing therefore to see that nearly 50% of survey respondents are not using an NSAID to complement local anaesthetic for disbudding." concludes Dr Milnes. Studies show that calves given meloxicam (Metacam) at disbudding have a greater feed intake, resulting in extra weight gain in the 10 days following the procedure as well as reduced stress and pain indicators.