#Calfmatters website re-launched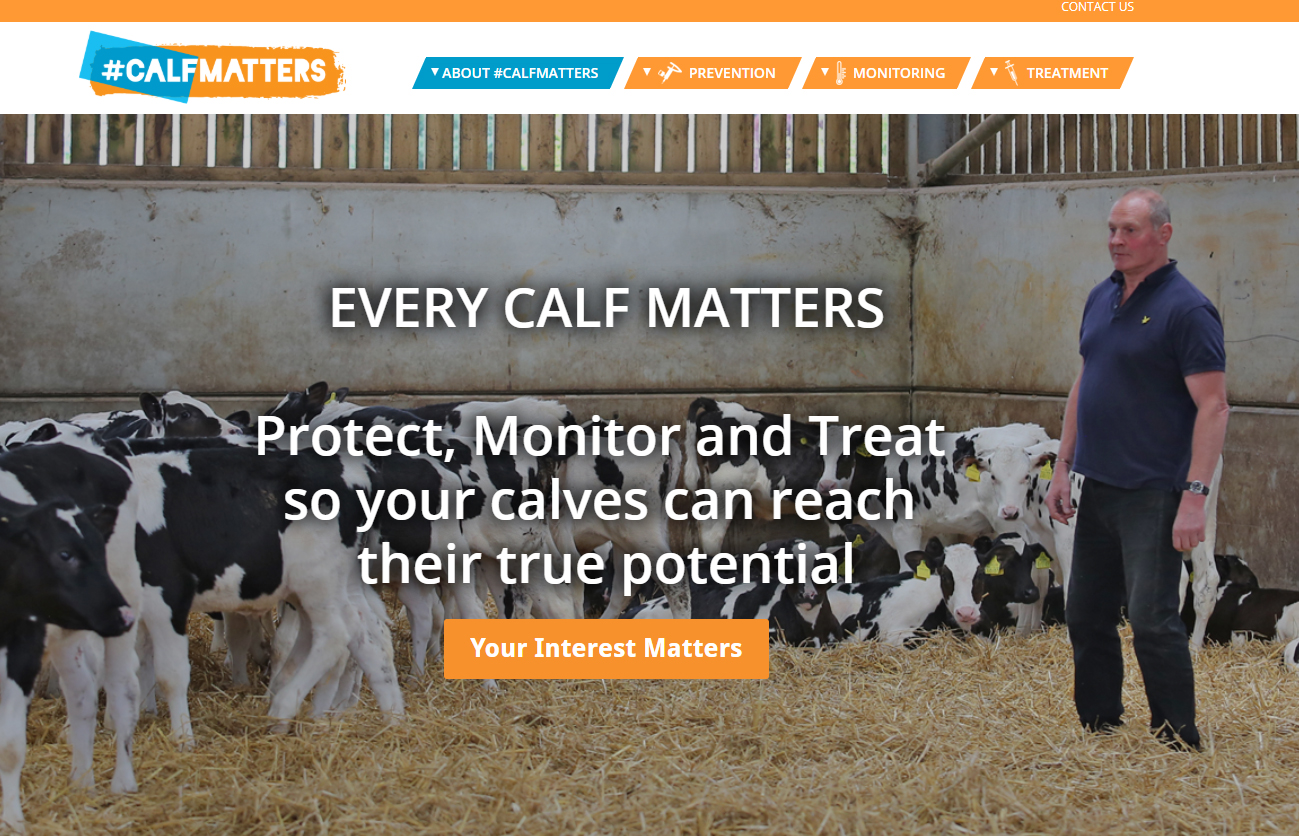 Boehringer Ingelheim has announced that its #Calfmatters website (www.calfmatters.com) has been re-launched making it even more valuable and useful for producers, advisors and vets.
"Since it was launched two years ago, #Calfmatters has grown from an educational web resource into a real force for change with leading vets, policy-makers and producers all engaging with its campaign. Highlights would be its stakeholder roundtable meeting in 2018, Calf Health and Welfare Blueprint which was launched at DairyTech, the #Calfmatters survey last August and numerous meetings up and down the country," says Boehringer's Mathieu Maignan.
#Calfmatters will remain an educational resource for anyone with calves be they specialist calf rearer, dairy or beef producers.  "We are striving to make #Calfmatters very much owned its users; producers, vets and advisors," he adds. "As such, we undertook a nationwide farmer survey in 2018 to find out what people wanted to improve, develop and share information on. This has driven the new #Calfmatters website."
In late 2018, the first ever #Calfmatters roundtable meeting took place and produced the Calf Health and Welfare Blueprint, which is available to download on the website and also from some veterinary practices. The Blueprint is an at-a-glance resource of tips and tricks to help calf rearing go from good to great, and many are up in calf sheds already!
Click here to see the videos, where you can see what other producer are up to and advice being given by vets up and down the country.
We hope you enjoy getting to know the new #Calfmatters website; keep checking it for more exciting developments in 2019.
Brought to you by Boehringer Ingelheim Animal Health UK Ltd ("BI"). Further information available from BI, RG12 8YS, UK. ©2019. All rights reserved. Date of preparation: Apr 2019. AHD 12237. Use Medicines Responsibly.