Farmers share their calf health top tips to be in with a chance to win a Racetrack day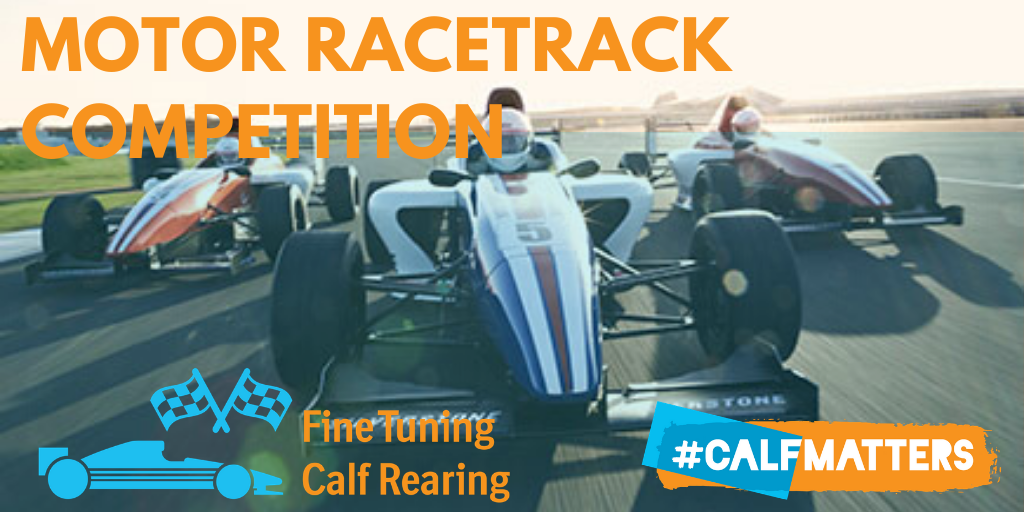 CALFMATTERS launched an exciting Motor Racetrack competition at Dairy-Tech UK on 5th February as part of their Fine Tuning Calf Rearing campaign. Farmers have a chance of winning a Racetrack day or one of 10 CALFMATTERS Cosy Calf Jackets by sharing their Top Early-Life Calf Health Tip which can be done here. (link to landing page).
Farmers attending Dairy-Tech were excited and engaged with the idea of sharing their knowledge and there were almost 50 entries for the competition at Dairy-Tech. Like Liz Hoggart her top tip around keeping your eyes open and be attentive to changes in the calves.
To view more Top Tip entries, click here
Fine Tuning Calf Rearing
Fine Tuning Calf Rearing – to maximise efficiency and make marginal gains – is the focus of Boehringer Ingelheim Animal Health's #Calfmatters campaign in 2020. And there are plenty of ways that producers can get involved with the programme – and benefit from the results. Click here for information on how lean concepts offers calf-rearing benefits.
The connection with motor racing campaign was brought to life when Tom Oliphant, British Touring Car Driver and farmer Karen Halton from Halton Farms teamed up to present at a CALFMATTERS workshop at Dairy-Tech linking the concept of margin gains on the racetrack and calf health. Click here for more information on the key notes from Tom and Karen's presentations (link to Charlotte's piece).
The closing date for the competition is the 31st March. For full terms and conditions of the competition click here.
#CALFMATTERS is an educational program from Boehringer Ingelheim Animal Health promoting best practice in calf rearing to farmers through their vet.
Click here to share your top tip and be in with a chance of winning a
Racetrack Day a Cosy Calf Jackets