Fine tuning calf rearing, with some help from #Calfmatters and Tom Oliphant, British Touring Car Driver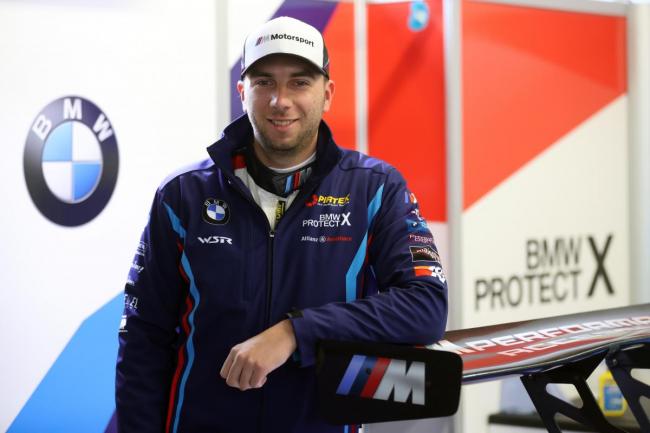 #Calfmatters is launching a brand new focus for 2020, "Fine Tuning Calf Rearing", and the first opportunity to hear more about this will be at Dairy-Tech on Wednesday 5th February at Stoneleigh Park.
What does it mean?
"#Calfmatters in 2020 will be working with farmers and vets up and down the country, talking about making a continual series of small changes on farm," says vet and brand manager for #Calfmatters, Matt Yarnall. "Learning from the expertise harnessed in motorsport, the focus will be on optimising quality and efficiency and minimising variation in daily tasks, especially when carried out by different members of staff.
"Studies have shown that variation in calf growth rates within a farm can be greater than the variation between farms.  However, by standardising protocols and the way everyone works by making small changes to current practice, it should be possible to make lots of small improvements throughout the system.  When added up over the life of the calf, these make a real difference to growth rates and finishing times, and therefore economic performance."
The first few days of life are important to set the calf up for a healthy, efficient, productive time ahead.  Extra attention to detail here can give significant payback later.
"The theory of kaizen, or continuous improvement, is central to motorsport; a common theme in the industry is 'a number of small changes make a big difference',"Mr Yarnall explains.  "The #Calfmatters workshop at Dairy-Tech will be an open discussion examining what systems are in-place in the early life of a calf. Ultimately, it has the aim of developing a flowchart which can be widely used throughout the sector and will help ensure more productive calves with little or minimal investment, crucially saving time along the way."
To bring the workshop to life, #Calfmatters is pleased to announce that motor racing driver, Tom Oliphant, who drives for 2019 British Touring Car Champions Team BMW and competes in a BMW 330i M Sport, will talk about how the concept of continuous change has revolutionised the sport.
The #Calfmatters workshop is open to all, although numbers are restricted to 40 so get in early, and will take place in Hall 3 (Practical Solutions) at 10am and 1pm. You can head along to the Boehringer Ingelheim Animal Health stand (I64, Hall 1) throughout the day to get tools to help you continuously improve your early-life process management and for an autograph from Tom. 
First published in British Dairying